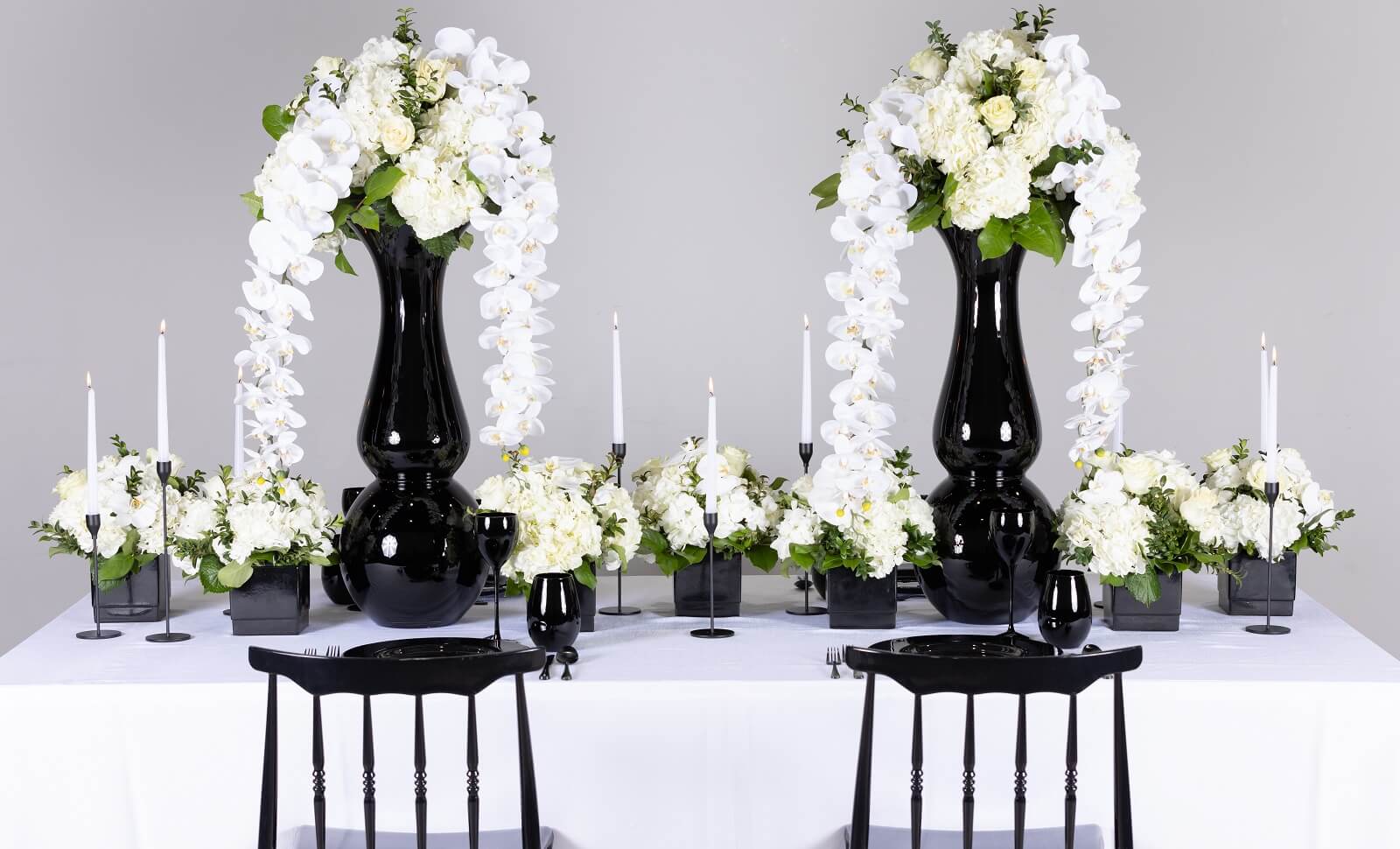 Luxe Designs
is a full-service planning, design, floral, décor, and rental company specializing in upscale weddings and events.
Our mission is to continuously curate some of Toronto's most luxurious and stylish events.
Working with Tristan was a dream. He was with us through it all! rescheduling our big day three times he was flexible and supportive and genuinely wanted the absolute best for us. The quality of his work was impeccable we couldn't have been happier with the turn out. Tristan and his team made our vision come to life. The bouquets he brought to me on the day of my wedding were better than any pinterest picture i had sent him. I was stunned! As a family we plan to work with Tristan and his team for all future events!
- Paulina and Jamie
What can I say about Tristan? Other than he is a wedding saver Extraordinaire?! I called Tristan about 92 days out from my wedding. My family was driving me nuts and both my husband and I were ready to call it off. After talking with Tristan for about an hour I felt comfortable enough to trust him with my big day. Tristan kept me on track, on budget and kept my crazy family from not making me go insane. Reminding me of what needs to be done and when and making sure the wedding went off perfectly. Day before the wedding at my rehearsal we had a few hiccups with my family but Tristan and Karen saved the day. Day of, Tristan and Karen executed everything as planned all though again had small hiccups but Tristan took care of it all and I got to enjoy my day with my husband. Out of 5 stars I would give Luxe Designs 3000 or even more. Thanks again Tristan!
- Carla and Jeff Chin